Long before the digital era swept across the horizon, Nurture IT was already laying the groundwork for a future steeped in technological excellence and customer-centricity, the first and only platform that brings together a comprehensive range of aggregated services from domain experts in IT, telecom, security, and boardroom solutions.
Need for Nurture It –
The work load in Start ups and growing organizations, doesn't warrant a full time IT admin. Hence the founder / finance / office admin staff double up as an IT co-ordinator. Due to lack of domain expertise and absence of vendor contacts, during our 20 plus years of existence, we found many clients wasting productive time struggling to find dependable service providers to implement various other products or services like Laptops / Desktops, Printers, Voice (PBX) and Data (Internet access) , CCTV and biometric access control, network security, board room solutions (projectors / video conferencing) .
Thought behind Nurture IT
An organization's progress is akin to a child's growth from an infant to adolescence. Just as a child needs absolute spoon feeding when born, and requirements keep advancing over time, a Start-up needs deep engaged hand holding and guidance, and the complexity of their IT infrastructure requirements keeps increasing and needs to be "Nurtured" as they grow.

Who better could've understood this, than LAPTOP WORLD, our retail unit established over 2 decades ago, who have nurtured the IT infrastructure of a plethora of companies, big and small.

Hence the birth of "Nurture IT".
Forging a Path –
In short,

LAPTOP WORLD

embarked on its journey by establishing a Multibrand Corporate Experience center in Bangalore at a time when such brand stores were scarce in the city. This highlights the longevity and extensive experience we bring to the table.

Our mission is to help our customers focus on their core business by ensuring uninterrupted IT and Telecom operations. we specialize in providing customized solutions tailored to each customer's specific requirements. From basic Laptops to integrated solutions, we offer a wide range of options to our prestigious and discriminating clients.

With a deep understanding of various industries, our product line caters to diverse information technology requirements. However, our core strength lies in handholding startups and Small and Medium-sized business houses. The fact that over 80% of our clients have chosen to stay with us over the years speaks volumes about our exceptional response and resolution time, especially considering that most of our clients lack an in-house IT support team.

At Nurture IT, we play a neutral role in brand choices, always suggesting the best fit based on our clients' application requirements, budget, and growth roadmap. We associate ourselves with top brands in the respective product lines, including HP, Lenovo, Dell, Microsoft, Asus, Apple, Cisco, Hikvision, Sophos, Jamf, Soti, Netgear, Aruba, Check Point, Fortinet and more to ensure that our clients have access to reliable and high-quality solutions.
During the Pandemic –
Amidst the unprecedented challenges posed by the pandemic, as companies across the globe were compelled to close their offices and transition to remote or hybrid work models, a new set of hurdles emerged. One such challenge involved onboarding new employees remotely, which proved to be a complex task for organizations. At this critical juncture, Nurture IT emerged as a vital enabler of growth for businesses, playing a pivotal role in facilitating forward and reverse logistics as well as providing warehousing facilities.

Our innovative solutions bridged the gap between employers and their newly hired personnel by ensuring a seamless onboarding process regardless of geographical limitations. Startups and Small and Medium-sized Businesses (SMBs) now have the ability to hire talent from across India and have their laptops delivered directly to the employees' addresses. While this may seem like a basic service, it has revolutionized the onboarding experience, empowering organizations to expand their talent pool and foster a geographically diverse workforce.

Not only did we address the challenge of new hires, but we also pioneered a groundbreaking concept in the form of "Reverse Logistics." When an employee decides to part ways with their organization, we offer an unprecedented service by providing an empty box to the user, facilitating the secure collection of their laptop. Our expert technicians then undertake thorough cleaning and formatting of the device, ensuring it is in pristine condition for its next user. This novel approach eliminates the hassle of managing and repurposing corporate assets, exemplifying our commitment to sustainability and efficiency.

By offering Comprehensive Logistics Solutions, including both forward and reverse logistics, we have revolutionized the employee lifecycle journey, facilitating seamless transitions and enabling businesses to adapt and thrive in the ever-evolving landscape. Our unwavering dedication to delivering exceptional services during challenging times has positioned Nurture IT as a trusted partner for organizations seeking reliable and innovative solutions in an increasingly digitized world.
Building our first ever SAAS product – Asset Tilo
During this transformative period, Nurture IT also took a monumental step forward by developing an Asset Management Tool, revolutionizing the way our customers handled their valuable resources. Recognizing the prevalent reliance on archaic methods such as Microsoft Excel for managing IT assets, even among larger SMBs, we sought to address this pain point head-on. Though Excel provides convenience, the deletion of a single line becomes an insurmountable challenge, rendering asset tracking virtually impossible.

Enter Asset Tilo – a game-changing solution that empowers organizations to maintain a meticulous record of every facet associated with their assets.

Asset Tilo serves as a comprehensive repository, meticulously capturing essential details such as serial numbers, warranty information, service records, assigned personnel, and future assignments. No longer will companies be plagued by the uncertainty of asset management, as this cutting-edge tool offers unparalleled visibility and control over their valuable resources. With Asset Tilo, at your disposal, each asset's journey is diligently tracked, ensuring optimal utilization and streamlined operational efficiency.

Embrace the power of technology and bid farewell to the limitations of traditional asset management approaches with our pioneering solution, engineered to meet the complex needs of modern enterprises.
Our Vision
Helping customers focus on their core business by ensuring uninterrupted IT / Telecom operations.
Our Mission
Our mission is to consistently & effectively resolve our customer's IT pain points; we achieve this through an empowered and responsive team armed with strong brand alliances.
Core Values
Accountable – We say what we do and we do what we say. Period.
Committed – We are obsessed with timelines. If it is humanly possible, consider it done.
Empathetic – – Our response to situations are based on how our customers see the problem.
Sincere – We leave no stone unturned in the pursuit of customer delight.
Brands we Deal In
Harnessing our expertise and fostering close relationships with multiple OEMs over past 20+ years, we pride ourselves in delivering nothing short of exceptional customized solutions that finely optimize your IT infrastructure, propelling you towards unparalleled success.

At the heart of our operations lies an unwavering loyalty towards our customers, transcending any allegiance to specific brands.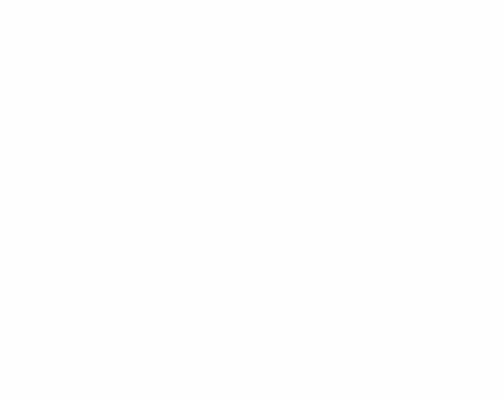 See How We Can Help Your Start-up Grow