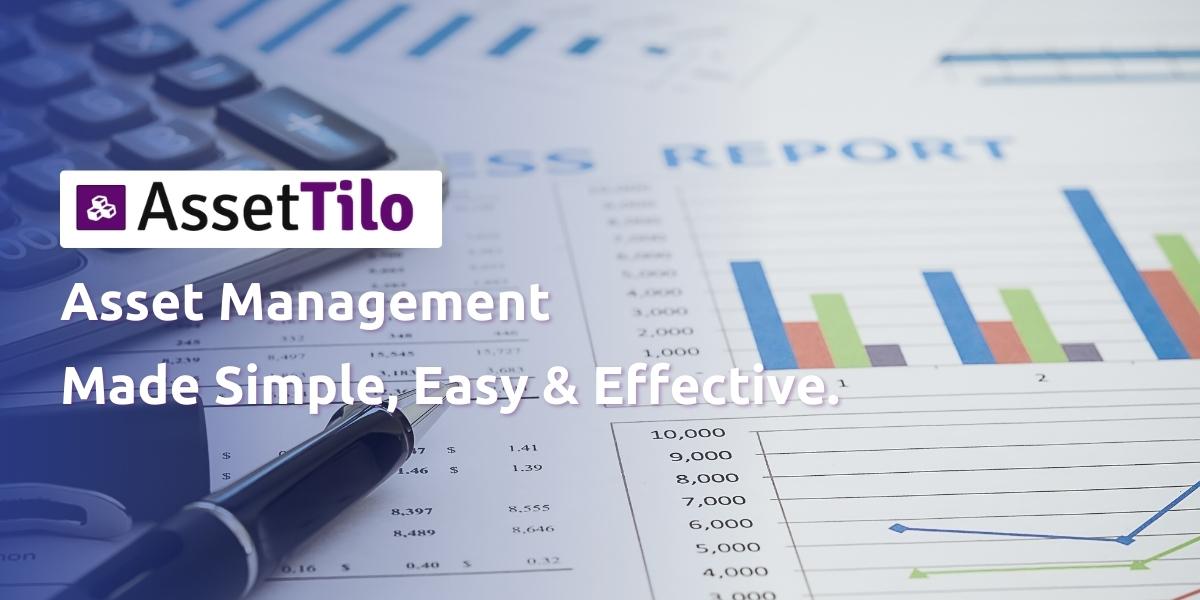 Introduction
Recognizing the prevalent reliance on outdated methods such as Microsoft Excel for asset management, even among larger SMBs, Nurture IT has taken a monumental leap forward by introducing an unprecedented Asset Management Tool that revolutionizes how organizations handle their valuable resources.

Introducing Asset Tilo – a fully-featured asset management solution that streamlines the process for small and large businesses. With its comprehensive set of features, Asset Tilo simplifies the management of assets throughout their life cycle, making it easier for businesses to track, allocate, and maintain their valuable resources. Asset Tilo serves as a comprehensive repository, capturing crucial details such as serial numbers, warranties, service records, and assignments. With unparalleled visibility and control, this cutting-edge tool revolutionizes asset management, ensuring optimal utilization and streamlined efficiency for modern enterprises.
How Asset Tilo can Benefit small businesses
Asset Tracking: Create and maintain an accurate asset inventory while tracking essential information such as assignments, locations, maintenance schedules, and more. Asset Tilo provides a centralized platform to efficiently manage all aspects of your assets.
Life Cycle Management: From purchase to disposal, Asset Tilo allows you to manage the entire life cycle of your assets in a hassle-free manner. Keep track of acquisition details, depreciation, and retirement, ensuring optimal asset utilization.
Warranty Management: Never miss a warranty expiration again. Asset Tilo enables you to track the warranty of each asset and receive timely notifications before they expire, empowering you to take necessary actions and avoid unnecessary costs.
Delivery Challan: Streamline asset movement by generating delivery challans for every transaction. Obtain confirmation from employees upon asset receipt, ensuring accountability and reducing manual paperwork.
Asset Profiles: Simplify asset allocation based on employee needs by adding multiple profiles to assets. This feature allows for efficient assignment and ensures that employees have the resources they require to perform their tasks effectively.
Contract Management: Keep all your contracts in one place. Asset Tilo helps you document and organize contracts, providing timely reminders before they expire. Stay on top of contract renewals and avoid any disruptions in your operations.
Expense Management: Monitor the expenses associated with each asset effortlessly. Attach invoices and relevant documents to track expenditures accurately, ensuring proper financial management and accountability.
Vendor Management: Consolidate vendor information and contact details for easy retrieval when needed. Maintain a comprehensive database of your vendors to streamline communication and enhance collaboration.
Custom Fields: Capture business-specific information using custom fields for assets, contracts, employees, and product models. Customize Asset Tilo to align with your unique business requirements.
QR Code Generation: Simplify asset identification and eliminate manual lookups by tagging assets with QR codes. This feature allows for quick and easy scanning, ensuring efficient asset management.
Notifications: Stay informed with timely notifications for asset returns, contract renewals, warranty expirations, and lease/rent agreement deadlines. Asset Tilo keeps you on top of important dates and tasks, preventing any oversights.
Record-Level Attachment: Attach photos, receipts, warranty information, manuals, and other relevant documents to asset records. All the necessary information is just a click away, promoting efficient documentation and accessibility.
Why Choose Asset Tilo?
First-of-its-kind asset management software designed for Startups and SMBs.
Bottom-up built product with hands-on experience in managing asset logistics for clients.
Ease of use, even for HR or admin personnel.
Seamless management of IT operations, including blocking, assigning, tracking, and asset retrieval.
Provides end-to-end control over IT operations.
Designed for today's hybrid and remote work culture, accommodating employees and assets spread across geographies.
Conclusion
Asset Tilo is available as an independent subscription, allowing organizations to manage their assets even if they don't purchase IT assets or utilize Nurture IT's warehousing facilities.
Reach out to us for a demo and pricing information
Get in Touch
Nurture IT
50, 9th A Main Rd, Indira Nagar 1st Stage, Stage 1, Indiranagar, Bengaluru,
Karnataka 560038
Phone +91 9886349622
[email protected]