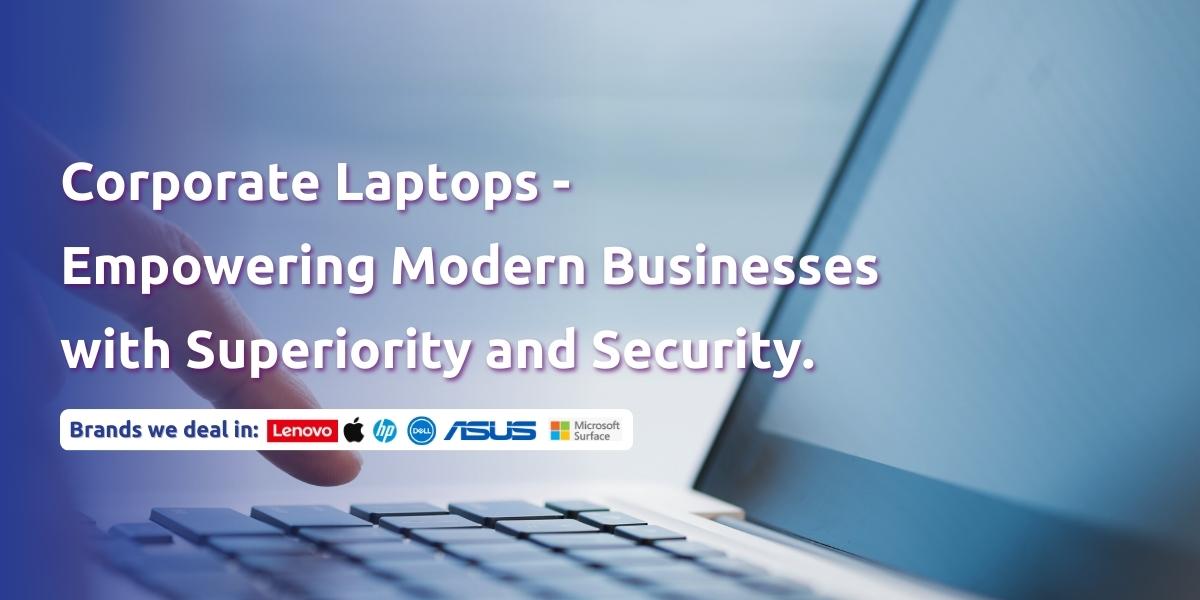 The Importance of a Computer in Modern Business:
In today's fast-paced and technology-driven business landscape, the computer has become an indispensable tool for organizations of all sizes. From managing day-to-day operations to facilitating communication and data analysis, computers play a vital role in streamlining processes and enhancing productivity. They enable efficient documentation, seamless collaboration, and provide access to a wealth of information at the click of a button.
Laptop Computers vs. Desktop Computers:
Laptop computers have gained significant popularity over desktop computers due to their portability and versatility. Unlike desktops, laptops offer the flexibility to work from anywhere, making them ideal for professionals who are constantly on the move or require remote access. Their compact design combines the functionality of a desktop with the convenience of mobility, allowing users to maintain productivity while away from their primary workspace. Though 90% of our business comprises laptops, we do cater to Desktop requirements.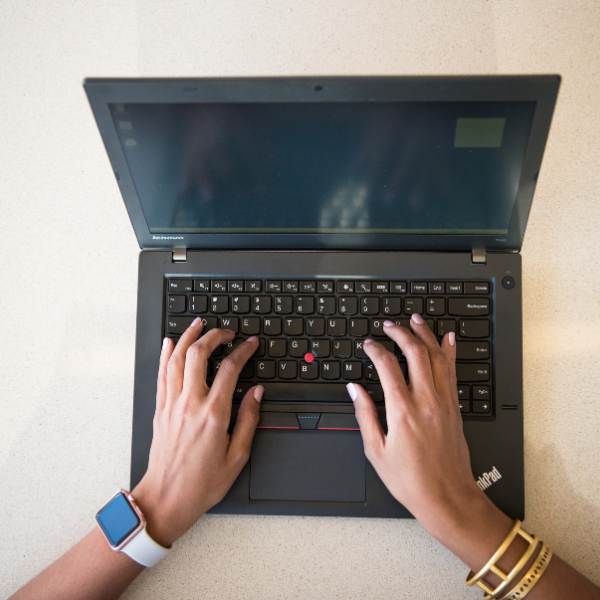 Why Consumer Laptops are Not Recommended for Corporate Employees:
While consumer laptops may suffice for personal use, they are not the ideal choice for corporate employees. Consumer laptops are often designed with a focus on affordability rather than durability, resulting in potential issues like hinge breakage and shorter battery life. They typically come with shorter warranty periods, limited security features, and lack built-in encryption capabilities. Given the sensitive nature of corporate data, it is crucial to prioritize robust security and reliability, making corporate laptops the more appropriate choice for professional use.
Differences Between Corporate and Consumer Laptops:
Corporate laptops are distinct from consumer laptops in several key aspects, making them more suitable for business environments.
They typically offer enhanced build quality, reinforced hinges, and rugged materials to withstand frequent travel and daily use.
In terms of security, corporate laptops often come equipped with advanced features like biometric authentication, TPM chips, and hardware-based encryption to safeguard sensitive data.
They also provide longer warranty periods, premium support from the original equipment manufacturer (OEM), and built-in privacy features, ensuring peace of mind and uninterrupted productivity for businesses.
Consumer laptops commonly come with Windows Home Operating System, while corporate laptops often runs on Windows Pro or Enterprise editions. The choice of Windows Pro for corporate environments is deliberate, as it offers enhanced features and greater control for IT administrators. Windows Pro provides additional functionality that enables IT administrators to manage and secure the laptops more effectively
What exactly are a Corporate Laptops?
Corporate laptops, such as the Lenovo ThinkPad, Dell Latitude, HP EliteBook, Asus ExpertBook, and Apple MacBook Pro, are specifically designed to cater to the needs of businesses. These models are known for their durability, performance, and reliability. They undergo rigorous testing to meet stringent quality standards and offer a range of features tailored to support professional workflows. Let's take a closer look on these workhorses ..
1. Lenovo ThinkPad & ThinkBook
Lenovo ThinkPad has earned an esteemed reputation among corporate users for its exceptional quality and functionality. Its renowned keyboard, known for its unmatched typing experience, has garnered a cult following among professionals. The ThinkPad's robust build quality ensures durability, making it a reliable companion for business travelers and executives. With enhanced security features like biometric authentication and encrypted storage, the ThinkPad provides peace of mind when handling sensitive data. It's no wonder that top-level company executives trust the reliability and performance of ThinkPads for their demanding work environments.
From the flagship X1 Carbon, designed for top-level CXOs and CEOs, to the more budget-friendly "P" series, tailored for sales agents and professionals on a tighter budget, Lenovo ThinkPad offers a diverse range of options to cater to every price range and user type. Whether you are a high-ranking executive or a sales representative on the go, there is a ThinkPad model that meets your needs. Lenovo's commitment to providing quality and functionality across their entire ThinkPad lineup ensures that professionals from all walks of life can benefit from the reliability and performance that these laptops offer.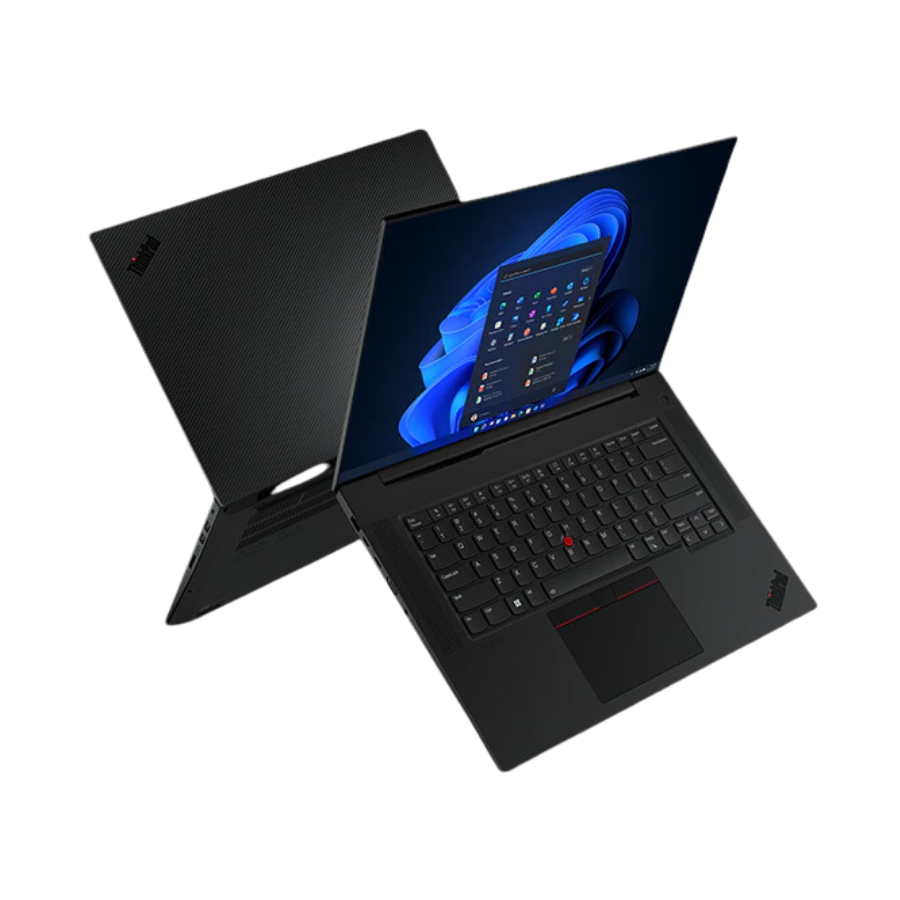 Alongside the esteemed ThinkPad lineup, Lenovo also offers ThinkBook – a relatively affordable alternative without compromising on reliability. These laptops are designed with small and medium-sized businesses in mind, delivering the perfect balance of performance and affordability. With their durable build, powerful processors, and efficient multitasking capabilities, ThinkBooks provide the tools you need to drive your startup's success. From everyday office tasks to client presentations, ThinkBooks offer the reliability and versatility to meet your business needs. Trust in Lenovo's reputation for quality and experience the reliability of the ThinkBook series as you embark on your entrepreneurial journey.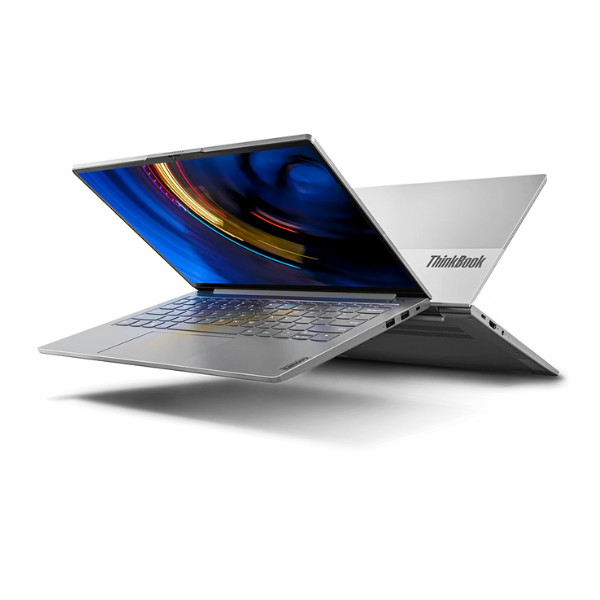 2. Apple MacBook Pro & MacBook Air
On the other hand, the MacBook Pro holds a special place in the hearts of designers and creative professionals. Apple's commitment to sleek design, cutting-edge technology, and seamless integration within its ecosystem makes the MacBook a preferred choice for those in the creative industry. Its superior performance, vibrant Retina display, and powerful graphics capabilities provide designers with the tools they need to bring their vision to life. Apple has revolutionized the tech world with its own processors (M1, M2), remarkable battery life, and top-notch security features. These advancements have propelled Apple to widespread adoption, even in the realm of tech enthusiast.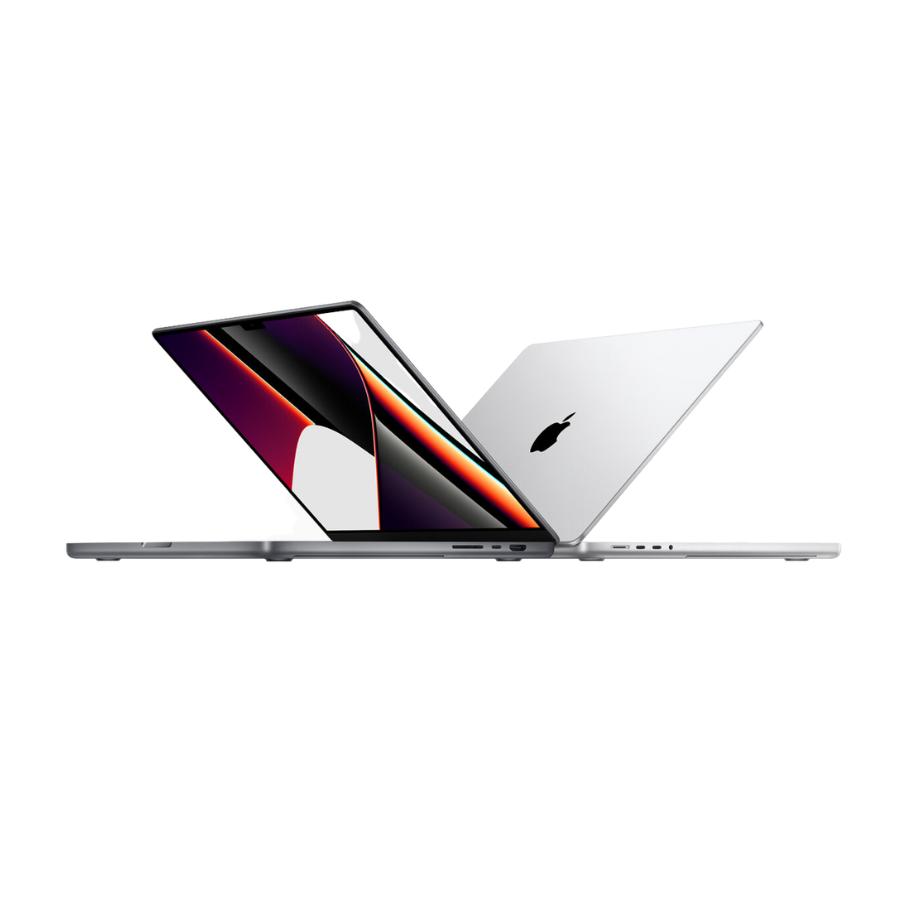 Combining performance and portability in a sleek and lightweight design, the MacBook Air offers similar quality to its Pro counterpart but in a smaller package. With its impressive battery life and efficient performance, it ensures that sales reps can stay productive on the go without worrying about running out of power. The MacBook Air's compact size and lightness make it easy to carry during sales meetings and presentations. Moreover, it offers a great value proposition with a more affordable price point compared to the MacBook Pro, making it a practical choice for sales professionals looking to optimize their productivity without compromising on quality. Experience the power, convenience, and style of the MacBook Air as you conquer your sales targets with confidence.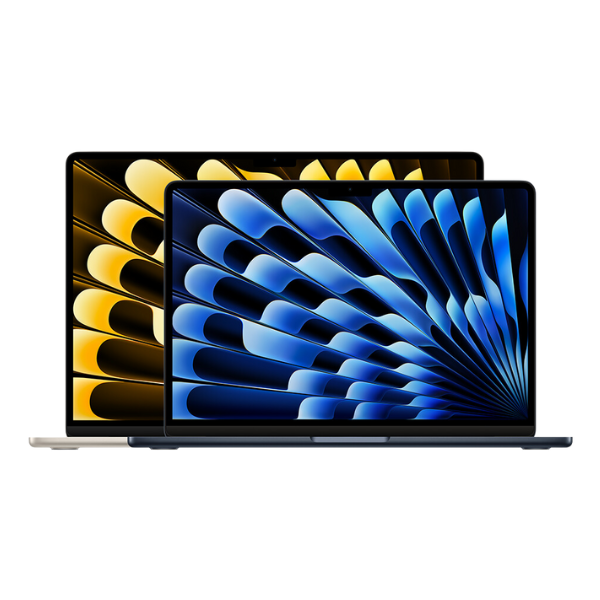 The MacBook's combination of style and functionality has made it an iconic choice among professionals who value both aesthetics and performance. Its aspirational value adds to the allure of joining start-ups, making it a compelling fringe benefit.
3. Dell Latitude
Dell Latitude, a staple in the corporate world, has established itself as a reliable workhorse for professionals in various industries. Its exceptional performance and robust build quality make it a go-to option for businesses seeking productivity and durability. The Latitude series offers powerful processors, ample storage options, and excellent multitasking capabilities, ensuring seamless performance for demanding tasks. Moreover, with enterprise-level security features such as advanced encryption, biometric authentication, and remote management, the Latitude provides a secure computing environment for sensitive business data. Its comprehensive manageability options further simplify IT operations, allowing businesses to efficiently deploy and maintain their fleet of laptops. The Dell Latitude's commitment to reliability, security, and productivity has earned the trust and loyalty of corporate users worldwide.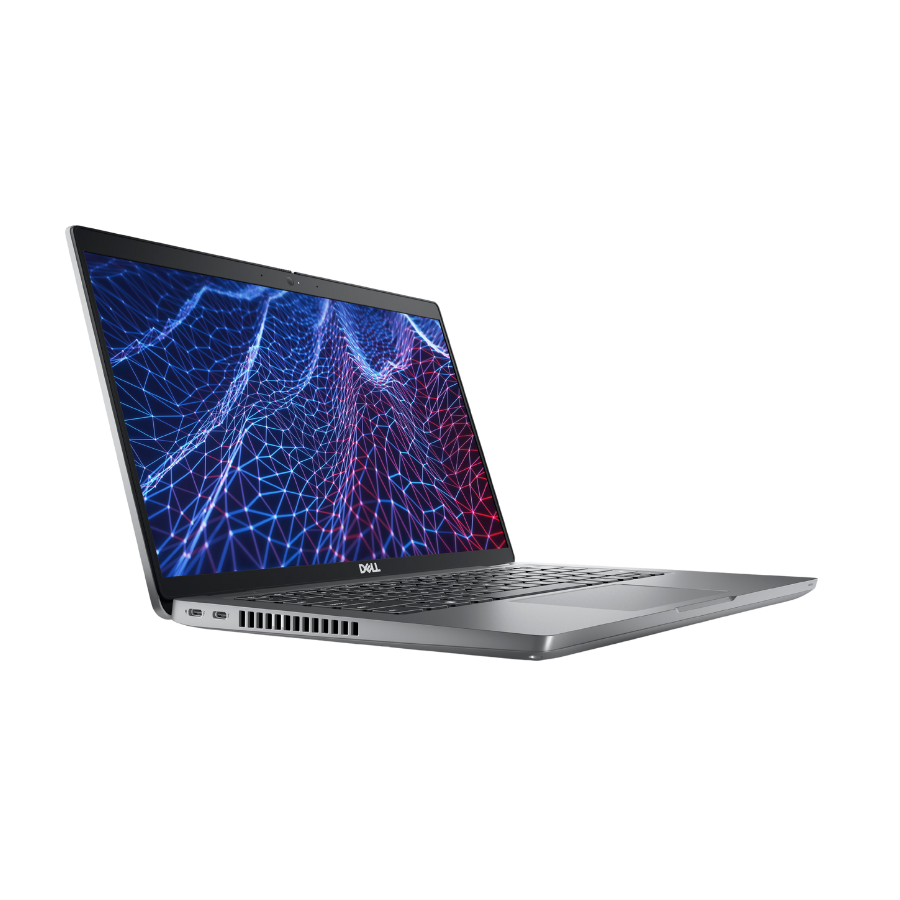 4. HP EliteBook & Z Book Firefly
The HP EliteBook is a pinnacle of corporate laptops, trusted and admired by professionals across industries. With its sleek design, cutting-edge technology, and exceptional performance, the EliteBook embodies excellence in every aspect. It offers sophistication, reliability, and durability for frequent travel and daily business use. Advanced security features ensure data protection, while the intuitive interface and comprehensive connectivity options deliver a seamless user experience. The EliteBook sets a benchmark for corporate laptops, empowering professionals to enhance productivity efficiently with its vivid display and powerful processing capabilities. HP's extensive warranty and premium support services further demonstrate their commitment to customer satisfaction.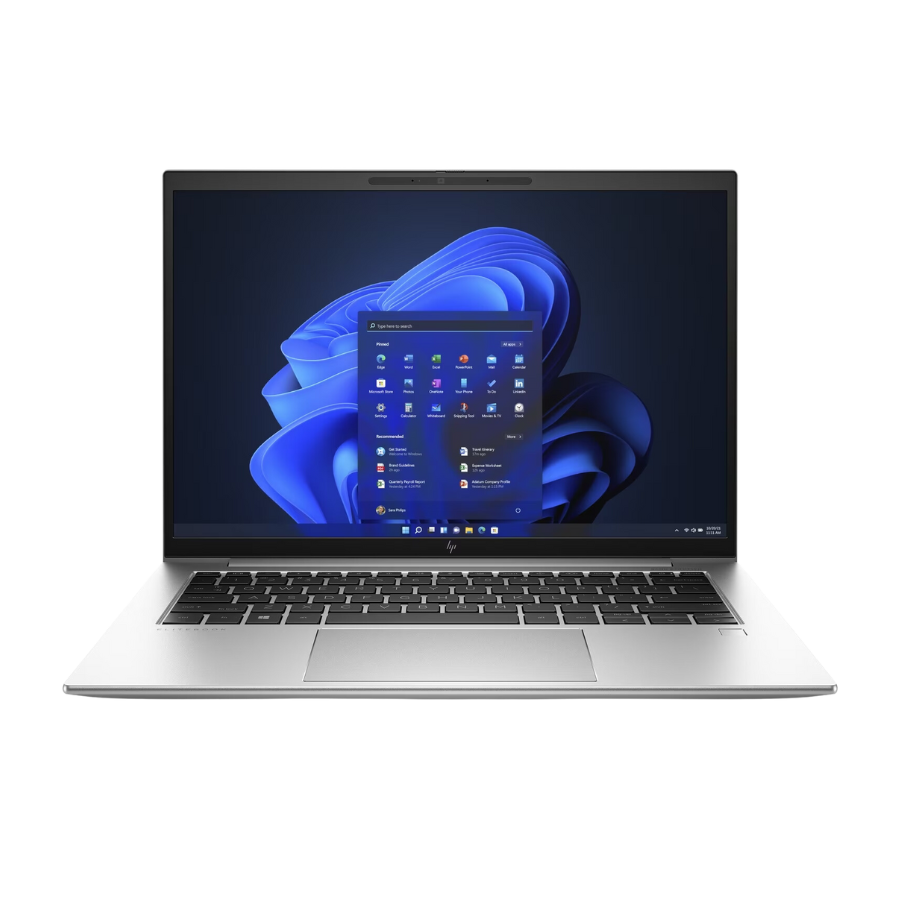 The HP Z Book Firefly is designed for professionals on the move, weighing just 3.1 lbs, making it highly portable. With HP Power Manager, you can easily monitor battery performance, ensuring efficient battery management. The AI Performance Optimization feature, powered by HP Smart Sense, maximizes performance wherever you work. The 16:10 aspect ratio provides an immersive viewing experience, showing 11% more vertical content than a 16:9 aspect ratio. With multiple display panel options, including an optional 14″ diagonal HP DreamColor Display with a 100% DCI-P3 color gamut and a 120Hz refresh rate, you can have confidence in what you see on screen. Whether it's an OLED display or a touchscreen, the HP Z Book Firefly offers the right display option to meet your workflow needs.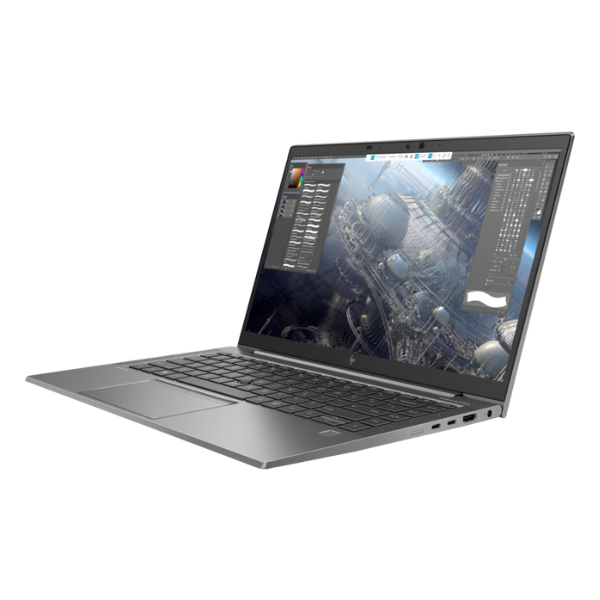 5. Asus Expertbook
The Asus ExpertBook, although relatively new to the market compared to its counterparts, is making waves with its impressive build quality and innovative features. Designed with business users in mind, the ExpertBook offers a perfect balance of performance, durability, and portability. Its solid construction and attention to detail ensure that it can withstand the rigors of daily business use. Equipped with the latest processors and ample memory, it delivers smooth and efficient multitasking, enabling professionals to tackle demanding tasks with ease. Additionally, the ExpertBook boasts an array of connectivity options, allowing seamless integration with various devices and peripherals. With its focus on security, privacy, and user experience, the Asus ExpertBook is quickly gaining recognition and proving to be a strong competitor in the corporate laptop arena. Its commitment to quality and innovation positions it as a promising choice for businesses looking for a reliable and future-proof laptop solution.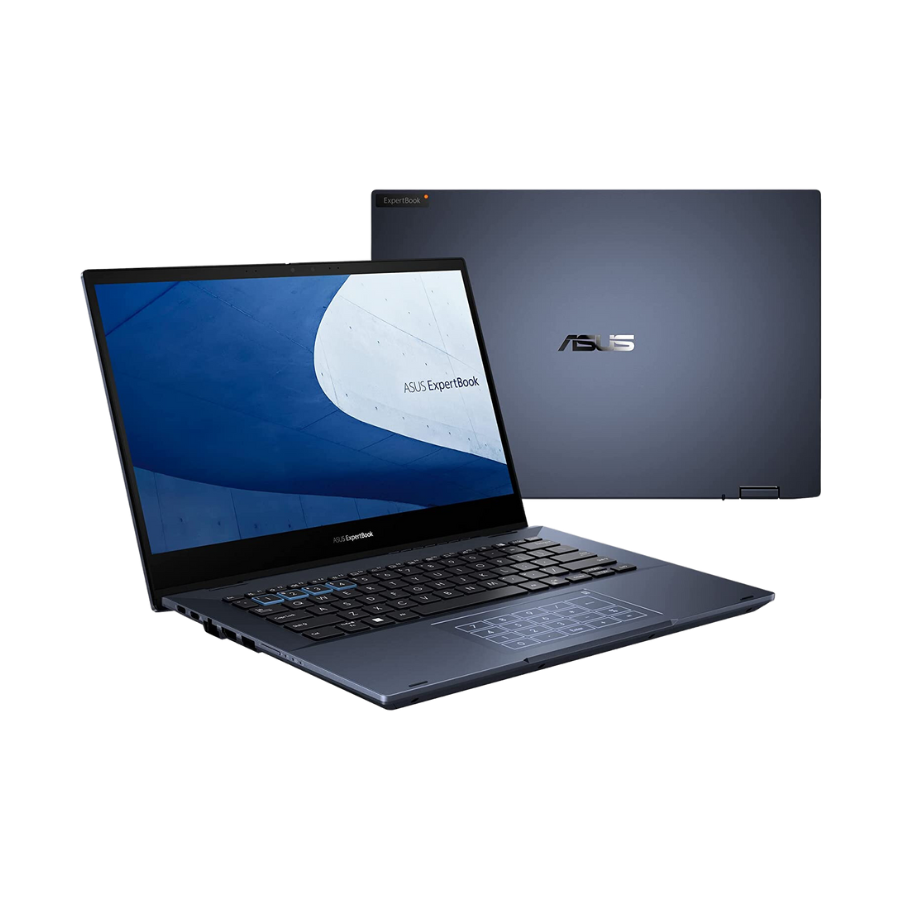 Continuing its commitment to excellence, the Asus ExpertBook offers a range of models tailored to meet the needs of different professionals. From the sleek and lightweight ExpertBook B9 for executives and frequent travelers to the versatile ExpertBook P series for power users, there is an ExpertBook model for every business requirement.
Choose the Right Laptop for Your Startup or SMB:
Selecting the right laptop for your startup or small to medium-sized business is crucial to ensure optimal performance, security, and productivity. Our team of experts is ready to guide you through the process, helping you choose the ideal corporate laptop that aligns with your specific requirements. Contact us today –
Get in Touch
Nurture IT
50, 9th A Main Rd, Indira Nagar 1st Stage, Stage 1, Indiranagar, Bengaluru,
Karnataka 560038
Phone +91 9886349622
[email protected]