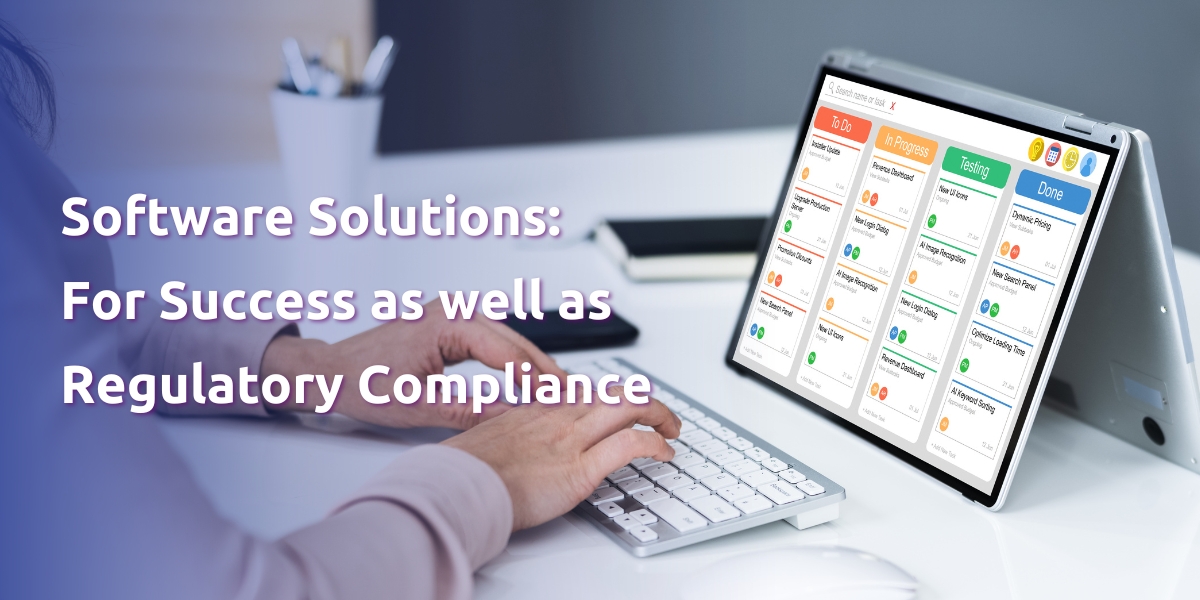 Introduction
we provide a wide range of solutions that are essential for your business's success and regulatory compliance. Genuine software plays a crucial role in empowering your business to thrive in the digital age.
What is SAAS ?
In today's rapidly evolving business landscape, the shift towards Software as a Service (SaaS) models has gained immense popularity. Unlike the traditional one-time purchase approach, SaaS offers flexible subscription-based models that provide continuous updates, improved security, and scalability. This transition allows startups to access cutting-edge software tools without significant upfront costs, enabling them to adapt quickly to changing business needs and stay ahead of the competition.
Why You Should Always Use Genuine Licensed Software ?
By choosing genuine licensed software, your business can operate within legal boundaries, ensure reliable performance, benefit from regular updates and technical support, enhance security measures, and avoid potential risks and penalties associated with software piracy.
Legal Compliance: Genuine licensed software ensures that your business operates within the boundaries of copyright laws and licensing agreements. It helps protect your organization from potential lawsuits, hefty fines, and reputational damage associated with software piracy.
Reliable Performance: Licensed software is designed and developed by reputable companies, guaranteeing high-quality performance and reliability. It undergoes rigorous testing and optimization processes, resulting in a stable and efficient software solution for your business.
Regular Updates and Technical Support: Licensed software provides access to regular updates, patches, and new features. These updates address security vulnerabilities, enhance functionality, and keep your software up to date with the latest industry standards. Additionally, licensed software often includes technical support, offering assistance and troubleshooting for any software-related issues.
Enhanced Security: Genuine licensed software prioritizes security measures, protecting your sensitive data and intellectual property. It is developed with robust security features and undergoes continuous monitoring and improvement to stay ahead of emerging threats. Using licensed software reduces the risk of malware infections, data breaches, and unauthorized access to your systems.
Compatibility and Integration: Licensed software is designed to be compatible with other business tools and systems. It ensures seamless integration with your existing infrastructure, allowing for smooth data flow and collaboration across different platforms and applications.
Access to Advanced Features and Functionality: Licensed software often provides advanced features and capabilities that are not available in pirated or unauthorized versions. These additional functionalities can significantly enhance your business operations, productivity, and competitive edge.
Avoidance of Risks and Penalties: Using genuine licensed software mitigates the risks associated with malware, spyware, and other malicious activities commonly found in pirated software. It helps you avoid potential legal penalties, financial losses, and reputational damage that can arise from using unauthorized or counterfeit software.
Here's a curated selection of essential software solutions that are crucial to kickstart and grow your business:
1. Asset Tilo
Recognizing the prevalent reliance on outdated methods such as Microsoft Excel for asset management, even among larger SMBs, Nurture IT has taken a monumental leap forward by introducing an unprecedented Asset Management Tool that revolutionizes how organizations handle their valuable resources.

Introducing Asset Tilo – a fully-featured asset management solution that streamlines the process for small and large businesses. With its comprehensive set of features, Asset Tilo simplifies the management of assets throughout their life cycle, making it easier for businesses to track, allocate, and maintain their valuable resources. Here's why Asset Tilo is the ideal choice for small businesses:
Asset Tracking: Create and maintain an accurate asset inventory while tracking essential information such as assignments, locations, maintenance schedules, and more. Asset Tilo provides a centralized platform to efficiently manage all aspects of your assets.
Life Cycle Management: From purchase to disposal, Asset Tilo allows you to manage the entire life cycle of your assets in a hassle-free manner. Keep track of acquisition details, depreciation, and retirement, ensuring optimal asset utilization.
Warranty Management: Never miss a warranty expiration again. Asset Tilo enables you to track the warranty of each asset and receive timely notifications before they expire, empowering you to take necessary actions and avoid unnecessary costs.
Delivery Challan: Streamline asset movement by generating delivery challans for every transaction. Obtain confirmation from employees upon asset receipt, ensuring accountability and reducing manual paperwork.
Asset Profiles: Simplify asset allocation based on employee needs by adding multiple profiles to assets. This feature allows for efficient assignment and ensures that employees have the resources they require to perform their tasks effectively.
Contract Management: Keep all your contracts in one place. Asset Tilo helps you document and organize contracts, providing timely reminders before they expire. Stay on top of contract renewals and avoid any disruptions in your operations.
Expense Management: Monitor the expenses associated with each asset effortlessly. Attach invoices and relevant documents to track expenditures accurately, ensuring proper financial management and accountability.
Vendor Management: Consolidate vendor information and contact details for easy retrieval when needed. Maintain a comprehensive database of your vendors to streamline communication and enhance collaboration.
Custom Fields: Capture business-specific information using custom fields for assets, contracts, employees, and product models. Customize Asset Tilo to align with your unique business requirements.
QR Code Generation: Simplify asset identification and eliminate manual lookups by tagging assets with QR codes. This feature allows for quick and easy scanning, ensuring efficient asset management.
Notifications: Stay informed with timely notifications for asset returns, contract renewals, warranty expirations, and lease/rent agreement deadlines. Asset Tilo keeps you on top of important dates and tasks, preventing any oversights.
Record-Level Attachment: Attach photos, receipts, warranty information, manuals, and other relevant documents to asset records. All the necessary information is just a click away, promoting efficient documentation and accessibility.
Why Choose Asset Tilo?
First of its kind asset management software specifically designed for startups and SMBs.
Built from the ground up with hands-on experience in managing asset logistics for clients, ensuring a practical and user-friendly solution.
Easy to use, even for HR or administrative personnel, eliminating the need for extensive technical expertise.
Provides seamless management of IT operations, including asset blocking, assignment, tracking, and retrieval, giving you end-to-end control.
Tailored for today's hybrid and remote work culture, accommodating employees and assets spread across different geographies.
With Asset Tilo, small businesses can efficiently manage their assets, optimize resource utilization, and maintain control over their IT operations, all in a user-friendly and intuitive platform.
2. Microsoft Office
Microsoft Office has been a game-changer for businesses worldwide over the past decades, providing a comprehensive suite of applications that have become essential for daily operations. At its core, Microsoft Office is a suite of productivity tools designed to empower organizations and individuals to create, communicate, and collaborate effectively. The suite includes a range of powerful applications such as Word Processor, Excel, PowerPoint, Outlook, and OneDrive.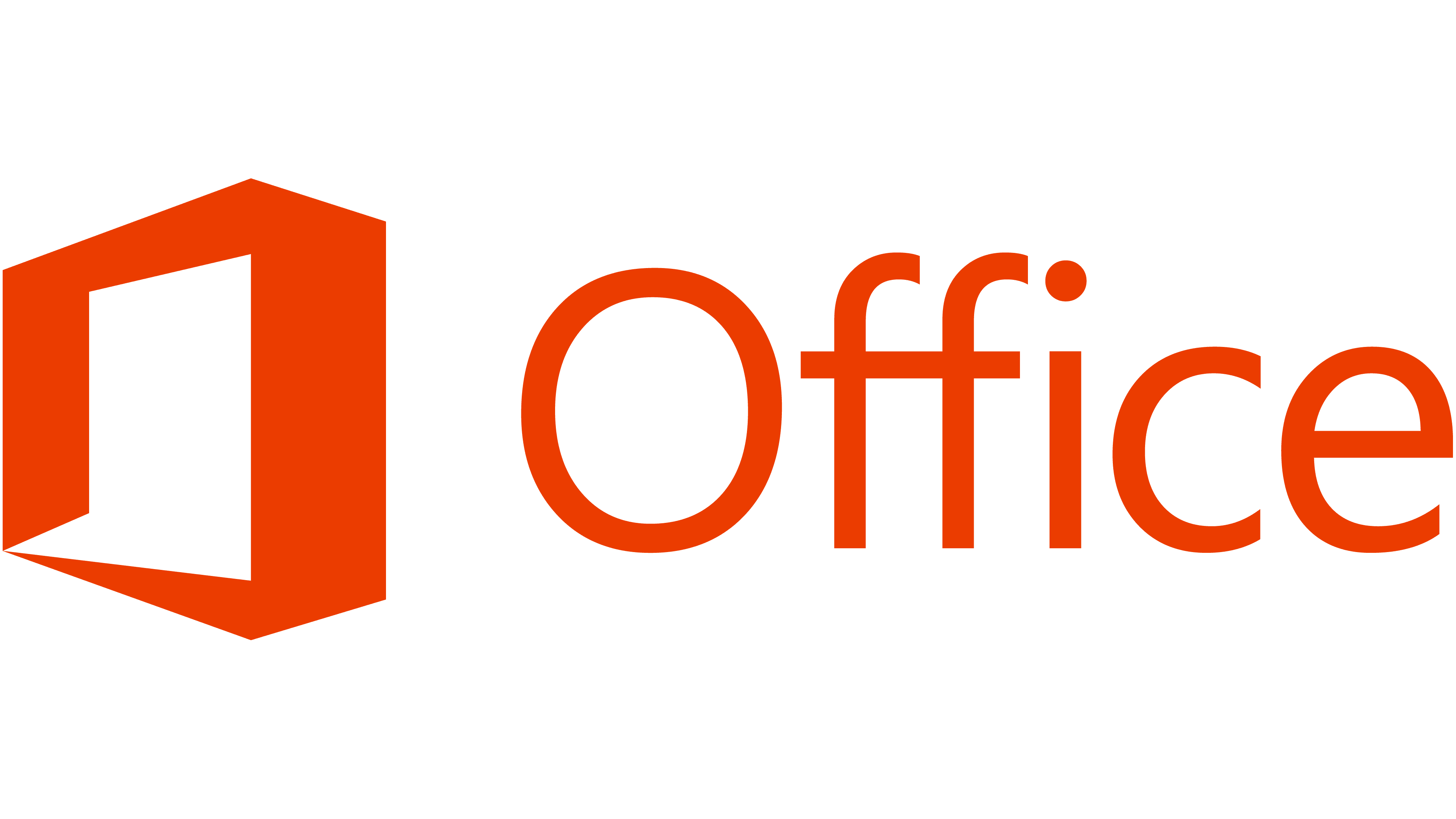 As an Authorized Microsoft Partner, we offer Microsoft Office suite for businesses and enterprises. With these applications, businesses can create professional documents, analyze data, deliver impactful presentations, manage emails and calendars, and collaborate seamlessly. MS Office's advanced features, integration with cloud services like Microsoft OneDrive and SharePoint, and robust security measures make it an essential software suite for businesses looking to enhance productivity, streamline workflows, and ensure compatibility and compliance with industry standards.
For Home & Family
Microsoft 365 Personal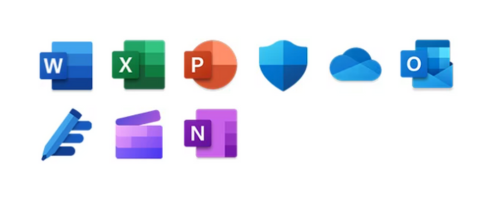 For one person.
Use up to five devices simultaneously.
Works on PC, Mac, iPhone, iPad and Android phones and tablets.
1 TB of cloud storage
Microsoft 365 Family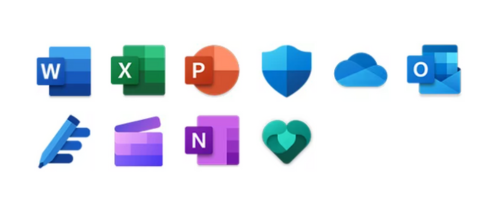 For one to six people to share.
Each person can use on up to five devices simultaneously.
Works on PC, Mac, iPhone, iPad and Android phones and tablets.
Up to 6 TB of cloud storage (1 TB per person).
Additional features in the Family Safety mobile app.
Home & Student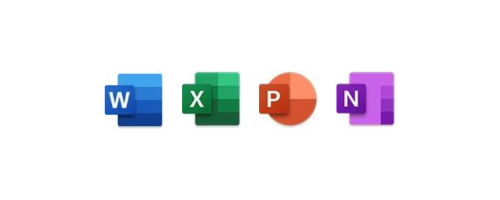 One-time purchase for 1 PC or Mac
Classic 2021 versions of Word, Excel, and PowerPoint
Microsoft support included for first 60 days at no extra cost
Compatible with Windows 11, Windows 10, or macOS*
For non-commercial use
Works with Microsoft Team
For Business
Microsoft 365 Business Basic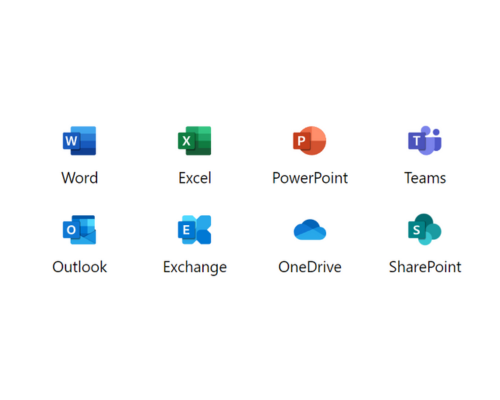 Web and mobile versions of Microsoft 365 apps only
Chat, call, meet up to 300 attendees
1 TB of cloud storage per user
Business-class email
Standard security
Anytime phone and web support
Microsoft 365 Business Standard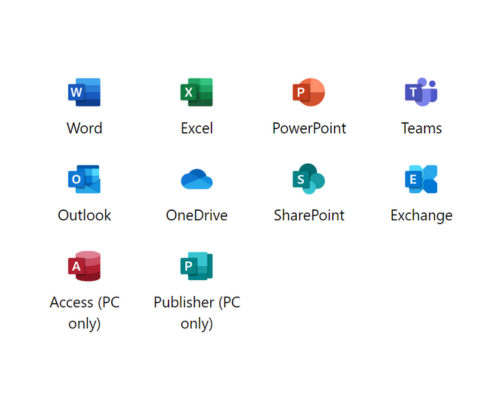 Everything in Business Basic, plus
Desktop versions of Microsoft 365 apps with premium features
Easily host webinars
Attendee registration and reporting tools
Manage customer appointments
Microsoft 365 Business Premium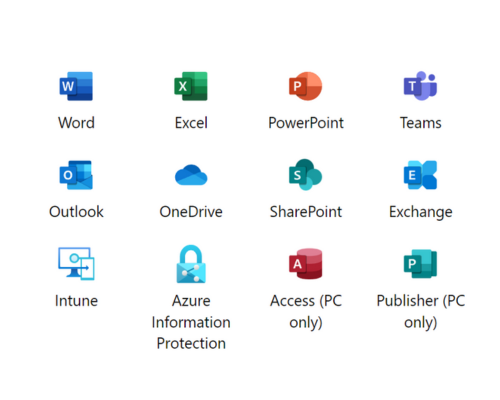 Everything in Business Standard, plus
Advanced security
Access and data control
Cyberthreat protection
Microsoft 365 Apps for business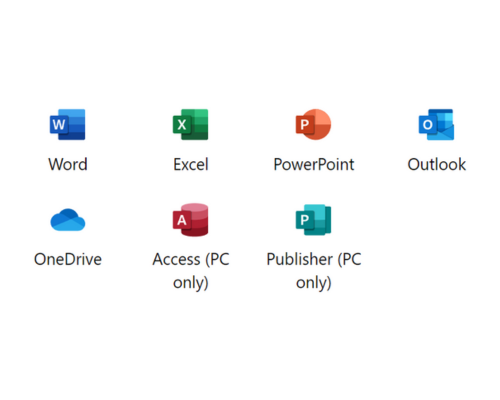 Desktop versions of Microsoft 365 apps with premium features
1 TB of cloud storage per user
Standard security
Anytime phone and web support
3. Sophos Endpoint Protection
Endpoint Security is a critical component of any comprehensive cybersecurity strategy. Our partnership with Sophos allows us to offer their industry-leading Endpoint Management solution.
Sophos is renowned as one of the world's leading endpoint protection solutions, consistently outperforming competitors in independent third-party testing by blocking a higher number of malware and exploits. It provides comprehensive protection for all your endpoints, including desktops, laptops, servers, tablets, and mobile devices, across all major operating systems. With Sophos Intercept X Advanced, you gain access to advanced features such as Endpoint Detection and Response (EDR) and Extended Detection and Response (XDR), which enhance your security capabilities.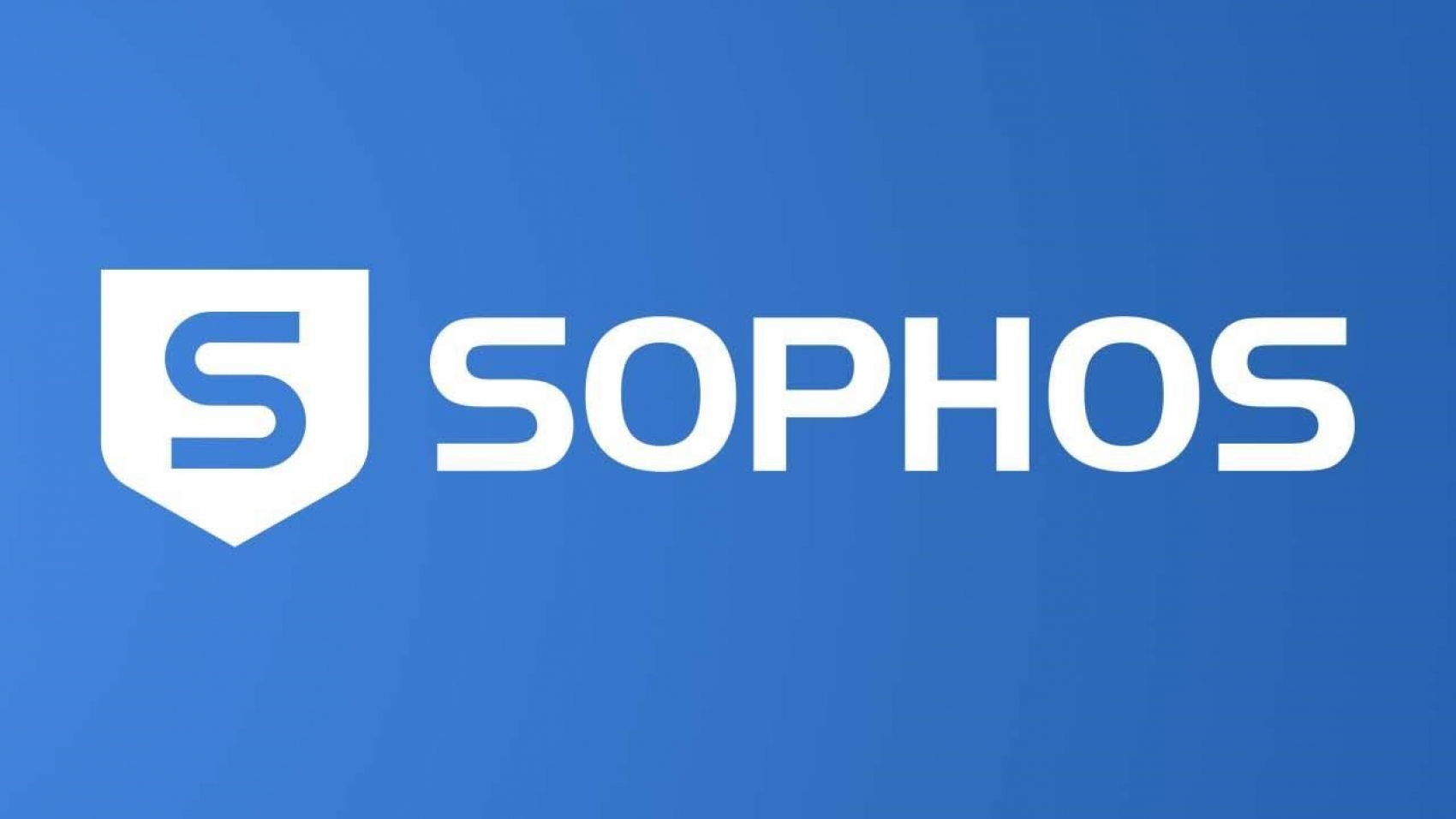 Endpoint Detection and Response (EDR) integrates powerful threat detection and response capabilities with industry-leading endpoint protection. With AI-driven analysis, Sophos Intercept X Advanced identifies and investigates suspicious activities, providing valuable insights for IT security operations and threat hunting. It adds expertise without requiring additional staff, replicating the skills of hard-to-find analysts.
Sophos Intercept X Advanced with XDR also offers powerful
Anti-ransomware capabilities, preventing Ransomware attacks before they can cause havoc. It detects malicious encryption processes and stops them from spreading across your network. In the event of an attack, any encrypted files are rolled back to a safe state, ensuring minimal disruption to business continuity. Detailed post-cleanup information provides valuable insights into the attack chain, enabling you to identify entry points, affected areas, and blocked attempts.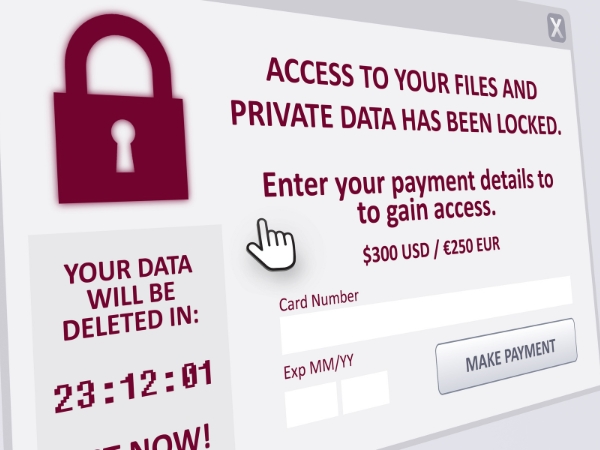 Exploit prevention is another key feature of Sophos Intercept X. By targeting the techniques commonly used in file-less, malware-less, and exploit-based attacks, Intercept X effectively stops zero-day attacks before they can even begin. By removing the key tools relied upon by hackers, your organization is shielded from emerging threats.
Sophos Central serves as the centralized management platform for all Sophos solutions. It provides a cloud-based interface where you can investigate potential threats, create and deploy policies, manage your entire estate, monitor software installations, and more. With Sophos Central, you have a unified console for streamlined management and enhanced visibility into your security landscape.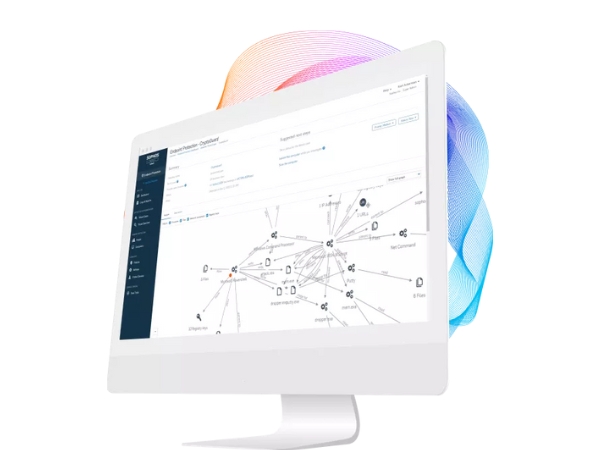 Get in Touch
Nurture IT
50, 9th A Main Rd, Indira Nagar 1st Stage, Stage 1, Indiranagar, Bengaluru,
Karnataka 560038
Phone +91 9886349622
[email protected]