5 Must Asks With Your IT Vendor
When it comes to partnering with an IT vendor, it's crucial to have a clear understanding of what services and support you can expect. In this blog post, we present the "5 Must Asks" that will help you make an informed decision and ensure that your IT vendor meets your expectations.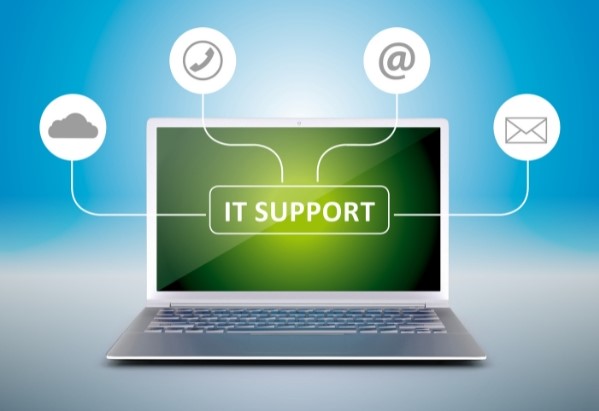 1. Setting up the device and integrating it with your Infrastructure
A reliable IT vendor should handle the seamless setup and integration of your devices with your existing infrastructure. From configuring Wi-Fi networks to connecting printers and ensuring internet connectivity, they should take care of all the technical aspects, so you can focus on your core business operations.
2. Setup the Operating system with the right access policies – either through Active directory or otherwise.
Your IT vendor should be proficient in setting up the operating system with the right access policies, ensuring security and efficient user management. Whether it's through Active Directory or other authentication mechanisms, they should establish a robust framework that aligns with your organization's requirements.
3. Installing relevant productivity applications like – MS Office, mails, Anti-virus, VPN etc.
One of the standard deliverables from your IT vendor should be the installation of relevant productivity applications. From essential tools like Microsoft Office to email clients, anti-virus software, and VPN solutions, they should ensure that your systems are equipped with the necessary software to enhance productivity and safeguard your digital assets.
4. Liaise with OEM during warranty period for fault resolution – hardware / software
A reliable IT vendor will act as a liaison between you and the original equipment manufacturer (OEM) during the warranty period. They should handle any hardware or software issues that may arise, ensuring timely and effective resolution. This proactive approach saves you time and minimizes disruptions to your operations.
5. Clarity on support services post-warranty period .
It's crucial to have clarity on the support services offered by your IT vendor after the warranty period expires. A reputable vendor will provide comprehensive support options, including maintenance plans, help desk assistance, and timely updates to keep your systems running smoothly.
At Nurture IT, we go above and beyond the standard deliverables. As your trusted IT partner, we not only cover these essential aspects but also provide additional value-added services to support your unique business needs. From strategic technology consulting to tailored solutions and ongoing support, we are committed to delivering excellence at every step.
Don't settle for less when it comes to your IT vendor. Reach out to us today and discover how our comprehensive services and exceptional customer support can empower your organization. Let us handle your IT needs so that you can focus on what you do best – driving your business forward.