Data Security and IT Asset Management: Protecting Sensitive Information
Data security is one of the most sensitive issues in today's digital world. Data is crucial for organisations because it drives their operations. Therefore, establishing effective measures to protect data is very important.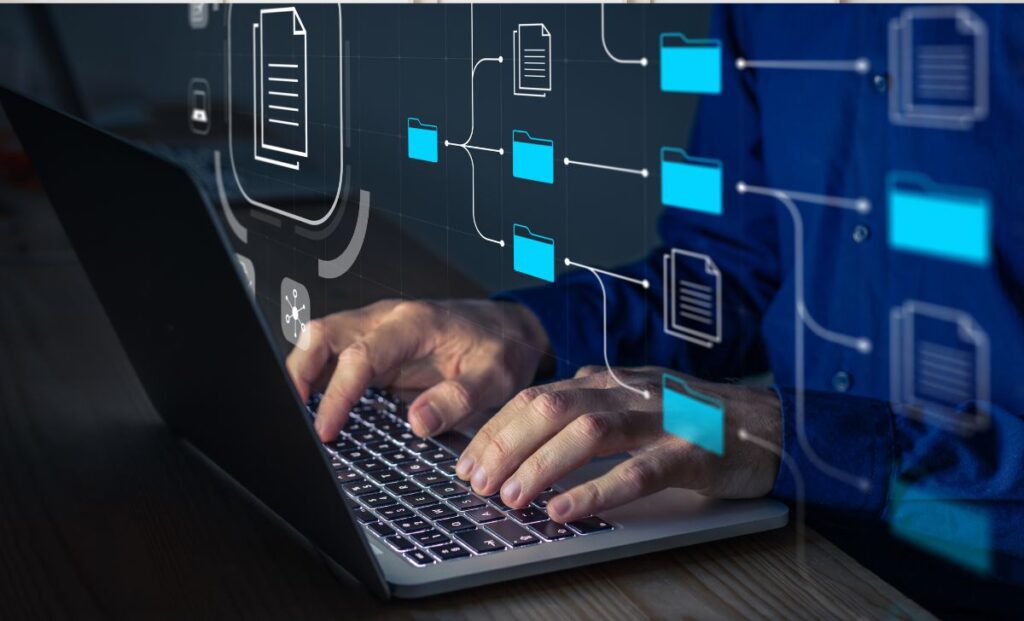 IT asset management (ITAM) helps organisations monitor their resources and locations. By properly tracking all assets, organisations can make sure they are protected and secured.
According to Statista, the value of India's data security market was more than ₹8 billion in 2019 and is predicted to reach ₹21 billion by 2025, with a CAGR of more than 16% between 2020 and 2025. This shows the importance of data security measures and their growing demand in India.
How is IT Asset Management Key to Data Security?
A robust IT asset management is one of the key components of data security. Here's how ITAM provides data security:
ITAM helps identify the assets and the threats they face
IT asset management creates an inventory of the organisation's IT assets, including their lifecycle stage, last software update, potential threats, and security measures. For example, hackers can use IoT devices as botnets to carry out DDoS attacks or use phishing emails and social engineering attacks to access confidential information. However, using ITAM software, IT teams can closely monitor physical and digital assets in real-time.
ITAM helps the IT team manage threats and risks
IT asset management reduces uncertainty or unknown risks because it defines the purpose of an asset and the potential threats it can face. For example, if an asset holds the banking credentials of customers, it needs more protection compared to a system that simply keeps track of employee attendance. When we link the purpose of an asset to it, the teams responsible for security can better understand the risks that come with it.
ITAM makes asset security more efficient
Usually, security and convenience conflict with each other. When we increase security, it often leads to decreased convenience and vice versa. However, IT asset management streamlines asset security without compromising convenience. For example, before using a new device, the IT department must thoroughly assess its security features. By using an ITAM tool, the department can quickly categorise the new device or software and authorise it for usage much faster.
ITAM also ensures that assets comply with security policies. For example, some of the ITAM softwares will make sure that devices are not connected to unsafe networks or that documents are not being accessed without proper authorisation.
ITAM will create a faster incident response
As we know, having a clear plan results in a faster response if something happens. IT asset management empowers the security team to respond quickly, reduce the damage of a breach or a hack, and mitigate its effects.
Modern ITAM tools go a step further and can automate the response. For example, if someone tries to access an asset from outside the organisation's firewall, an ITAM can alert and initiate an automated response for the incident.

IT Asset Management Best Practices for Data Security
Involve the team when developing the ITAM.
You'll need a hands-on team to implement IT asset management across the organisation. It's best to involve people from different departments and develop something that works for everyone. Also, involve the team from the very first day rather than preparing a plan and then gathering a team to implement it.
Evolve existing solutions
Even if the organisation doesn't have a structured ITAM practice or doesn't use ITAM software, they'll still have their own way of managing and maintaining the assets. Therefore, instead of implementing something completely new, it's better to make small changes and refine the existing processes. Start slowly and gradually incorporate it into the organisational culture.
Integrate ITAM into your existing system.
If you want the best results, don't make updating IT asset management a separate task. Integrate it with your collaboration and digital workplace solution, service desk, and every tool your staff uses to manage information assets to ensure a smooth workflow.
Automate as much as you can
Incident response is faster with automation. Most data security ITAM solutions offer automation for many tasks, which reduces the workload for security personnel and improves response times.
Create a model for continuous improvement.
Don't let something run its course. Be active, take feedback, and optimise IT asset management to get the most out of it.
About Nurture IT
Nurture IT, one of the leading IT service providers in Bangalore, offers customised scalable technology solutions specifically designed for our client's unique needs. Our solutions accelerate growth, reduce costs and enable collaboration. As a preferred partner to technology leaders like Microsoft and Cisco, we deploy the most advanced business technology solutions to ensure optimal reliability, productivity and value.
Want to work with us? Call us, email us, or visit us. We'd be happy to discuss your needs and goals.
FAQS:
What are Cisco dealers, and what services do they provide in Bangalore?
Cisco dealers in Bangalore like Nurture IT are authorised partners of Cisco Systems. We offer a range of services, including the sale of Cisco networking hardware, software, and solutions, as well as installation, maintenance, and support for Cisco products.
How can I locate a reliable Cisco dealer in Bangalore?
To find a trusted Cisco dealer in Bangalore, you can start by visiting the official Cisco website. You can also ask for recommendations from industry peers or conduct an online search for certified Cisco dealers.
What benefits do Cisco dealers in Bangalore offer over purchasing Cisco products directly from the company?
Cisco dealers in Bangalore like Nurture IT provide localised support, expertise, and personalised solutions tailored to your specific needs. We offer competitive pricing, technical guidance, and assistance with product selection to make sure you get the most value out of Cisco technology.
Do Cisco dealers in Bangalore serve small businesses as well?
Yes, Cisco dealers in Bangalore like Nurture IT cater to small and medium-sized businesses.
What types of Cisco products and solutions are typically available through dealers in Bangalore?
Cisco dealers in Bangalore offer a wide range of products, including routers, switches, security appliances, collaboration tools, wireless solutions, and more. They can also provide consulting services to help you choose the right Cisco solutions for your business needs.